Thinking of building a website for your business and wondering how much it could cost? Below is an overview of the costs that affect the cost of creating a website.
The quality of the website should come first. The time it takes to build a website is important because companies sometimes do not have time to wait a few months to start doing business online or to redesign an existing website. After all, the "season" is just around the corner.
We believe that the cost of building a website is also important when deciding which offer to choose.
To better understand what all affect the cost of building a website, we have created a short guide that describes each item.
Number of different layouts
The layout of a page defines the elements and their layout on the page. You can think of a layout as a structure that is usually different for each subpage. Standard websites generally have at least 5 different layouts, eg Home, About us, Services, News, Contact. Each of these layouts has a different amount and arrangement of elements. The more different layouts your website has, the higher the cost of website design is.
Number of pages
Another item that directly affects the cost of creating a website is the number of pages. Websites that have only one page are not best for ranking on search engines. It is better to have a multipage website with a page for each service or product with accompanying text and images. This is essential to better position yourself in the Google search engine for certain keywords relevant to your business.
Our basic website design package includes up to 10 pages, which is more than enough to have, for example, 5 pages for the presentation of your services, a home page, and pages for "About us", "Gallery" and "Contact". Each additional page increases the cost of building a website. It should also be borne in mind that sometimes in addition to pages that are relevant to users, there are also pages that you are required to have on the website for legal reasons, such as the "Privacy Policy" or the "Terms of Business".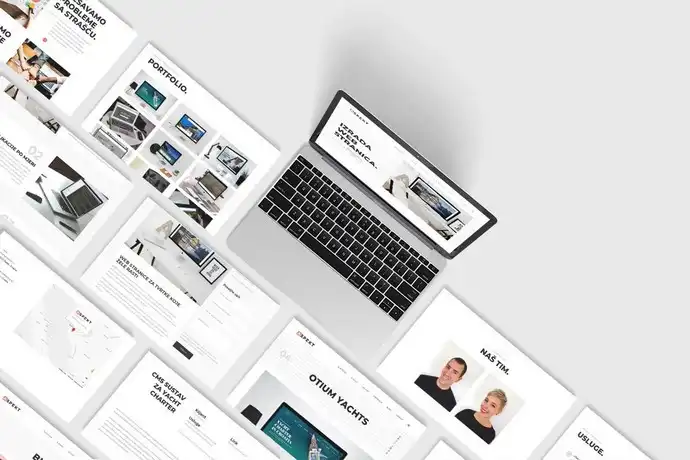 Number of languages - multilingualism
Every website has content in at least one language. Depending on what your target market is, the website may also have content in foreign languages. The more languages your website has the higher the traffic and the more likely you are to make a sale, either of the services or products you offer. Each additional language on the website increases the cost of website development by approximately 10%. Although the price also depends on the amount of content found on the website. Translation of content into foreign languages is not included in the price of development, but only the addition of translated content to your website.
If you can't or don't have anyone to translate the content of the website for you, we will be happy to help you with that. We work with translation agencies that specialize in all major world languages. The text in a foreign language must be grammatically correct to leave the best possible impression on users, so there is no need to skimp on this item.
CMS functionality
Most websites are for presentation purposes, and they are mostly static - the content on them does not change or changes very rarely. We strongly advise you to periodically update the content on your website to keep it up to date and include all the latest and most important information for your users.
If you want to edit the content of your website, then you need a CMS system.
We recommend posting info about your business, whether it's news, events, or image galleries. Also, through the CMS system, you can add new projects that you have done in the form of portfolios or references so that your customers can get better acquainted with what you do.
We have developed a custom CMS system for our clients. We have a solution that allows us to meet all the requirements of our clients. Therefore, if you opt for CMS functionality, consider that its price depends on the complexity of the CMS module, ie how many fields the input form has, whether the modules are interconnected and whether any additional processing is performed, etc.
Additional functionalities
Some websites have additional functionalities such as newsletter subscription, weather forecast, chat, Instagram feed, etc. Additional functionalities are not included in the basic price of building a website, and the implementation price depends on the plugin. In addition to plugins, it is sometimes necessary to read and send data to external systems, the so-called API. One example of using the API could be updating the exchange rate list on your website or updating bookings via iCal.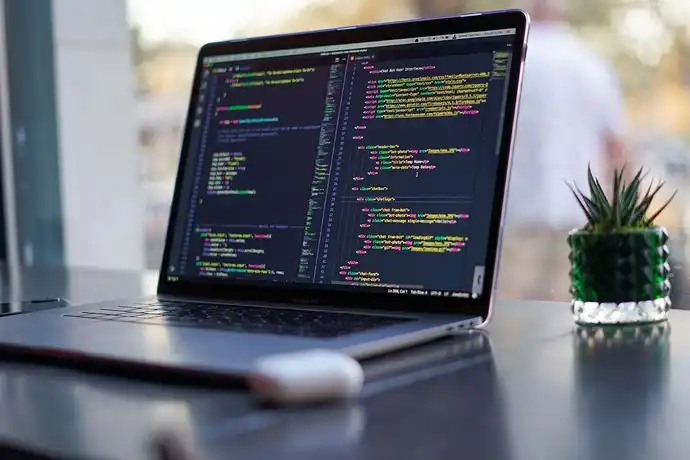 SEO optimization
As we mentioned in the post regarding SEO website optimization, this is very important if not a key factor in the success of your online business. It is not enough for your website to be beautiful and pleasing to the eye of users, if they do not find it on search engines like Google, Yahoo, and Bing for certain keywords they search, they will probably never even visit it.
Each of our websites has included basic SEO search engine optimization which is enough to get you started. If you want your website to load faster and be better positioned on the Google search engine, you need to do advanced SEO optimization. Implementing advanced SEO optimization is paid extra, but you can see it as a long-term investment because it will increase organic traffic and reduce advertising costs.
Domain
For your website to be available online, you need to register a domain. As a legal entity in Croatia, you have the right to one free .hr domain that you can register through CARNet's domene.hr service. If you still opt for a commercial domain that ends with .com, .net, .org, etc ... you can expect a cost of approximately 100kn per year.
When choosing a domain for your business, you need to take into account that some addresses are already occupied, while some other premium domains have a much higher price, even up to a few thousand dollars. So consider multiple domain variants that could serve your needs. The domain needs to be renewed once a year for your website to remain available on the Internet. We advise you to do the extension in time so that someone else would not buy your domain.
Hosting
In addition to the domain, for the operation of your website, you also need hosting, ie the server on which your website will be located. Hosting includes the disk space occupied by your website, database, and email address. Hosting, like a domain, is paid once a year, and the price depends on the package required by your website. The price ranges from 200kn for simple presentation websites. This includes 1GB of disk space and 1 official email address, and if you need more email addresses, this also increases the cost of hosting.
We hope that we have managed to bring you closer to the costs that affect the final cost of creating a website. If you want to know the exact price of building your new website, feel free to send us an inquiry via the contact form, you can send a direct message to the email address info@aspekt.co or call us at 099 621 00 11.