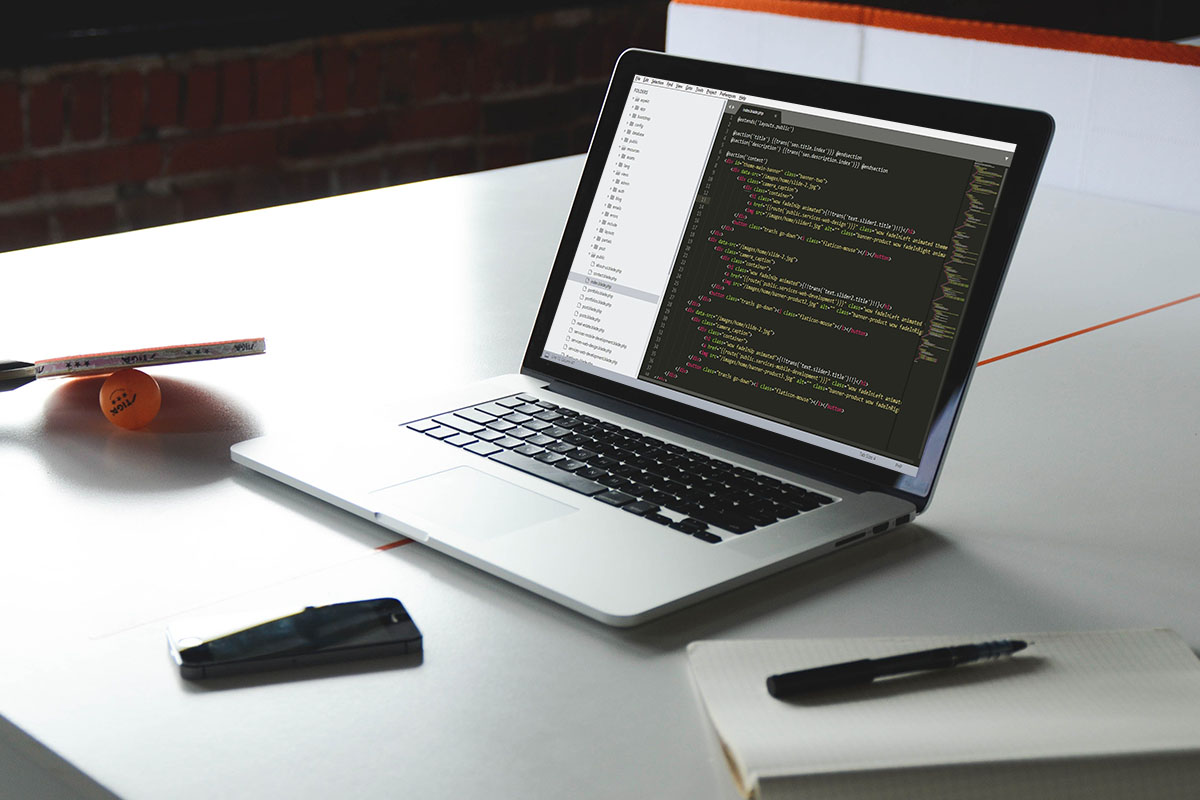 EFFICIENT DATA MANAGEMENT
Web development is our specialty. In the last few years, we have been intensively developing and improving our ASPEKT CMS system in order to enable our clients with the best possible user experience.
Combined with a modern design, the CMS system is the ideal solution for those clients who need to change content on their website frequently.
So far, we have addressed a range of functional requirements from simple news and event entries to advanced business management systems. In addition to the CMS system, ASPEKT also offers web application development - online solutions for easier, faster, and more efficient businesses. Our web apps are high-performing, feature-packed, and digitally transformative, designed to be user-friendly, fully functional, responsive, very secure, and able to scale as your enterprise grows. Tell us what are you struggling with and together we will come up with the ideal solution.
WHO IS THIS SERVICE FOR?
ASPEKT CMS system is the ideal solution for all those who need to frequently inform their clients about the latest news, events, products, or new offers, regardless of whether it is a website for real estate agencies, a website for small business, or a website with a product catalog.
CMS system is a powerful tool for those who want to invest more in online advertising and digital marketing of their business.
On the other hand, if you are one of those entrepreneurs whose business data are scattered and inefficiently arranged within multiple programs and are looking for some ideal business process optimization solution then the web application is what you need. Commonly used web applications can include online calculators, reservation systems, or e-commerce shops.
WHAT DOES CMS SYSTEM AND WEB APP DEVELOPMENT SERVICE INCLUDE?
announcing the professional architecture of the project
development of the CMS system and/or web application according to requirements
multilingual content entry
administrative interface user management
a modern and responsive website
sign in to the Google Search Console
connecting the website to social networks
assistance in registering a domain
alignment with the Personal Data Protection Act (GDPR)
free web hosting for the first year of use (1GB disk space, 1 email address)
SSL certificate for the website
WHY CHOOSE ASPEKT?
Your requirements are unique, so our approach to building a system architecture is completely flexible to meet your specific needs. With you, we go through the complete process of developing functionality and find the most optimal solution for their implementation. Our web applications and CMS systems are client-focused, efficient, and time saving digital solutions that help you optimize your business. We guarantee our program code will work successfully.
Do you need a CMS or custom web application development?
Contact us with confidence!Send inquiry